At the moment everything is fine
Works very well for the head but to shave the face it hooks the hair

Secure payment

Worldwide delivery
Support

Guarantee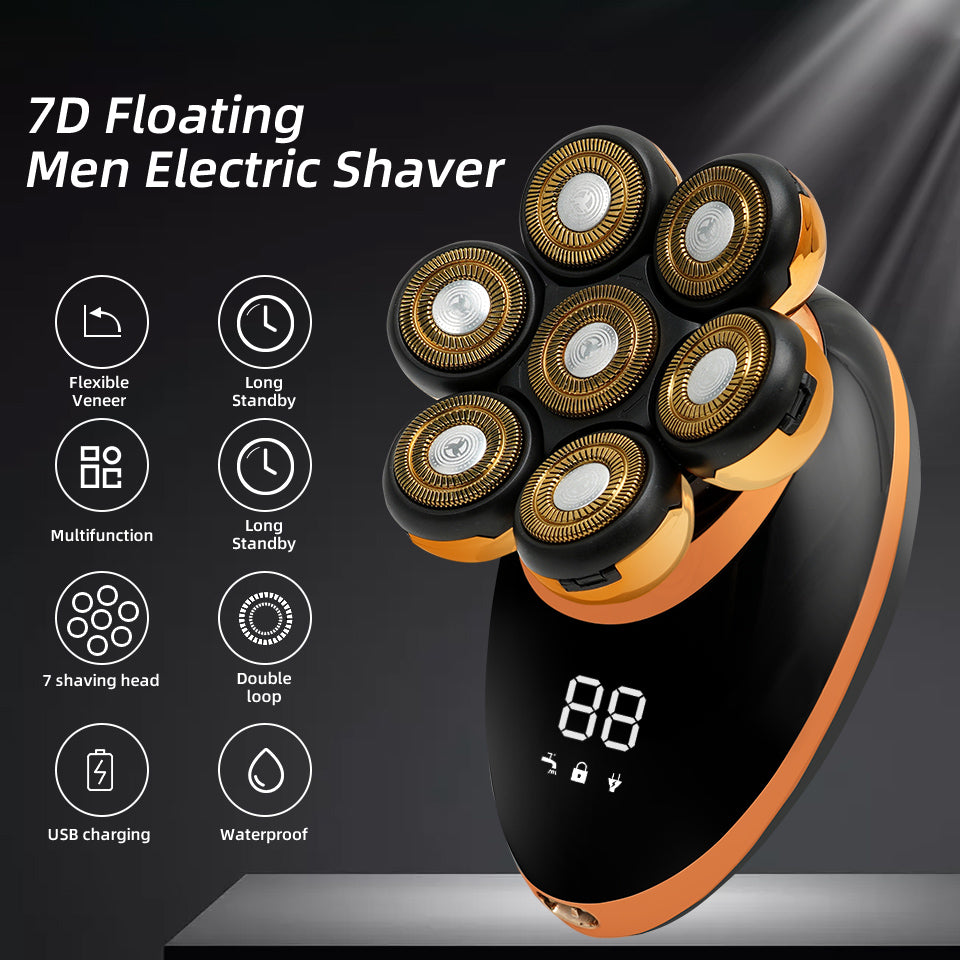 A precise and effortless shave
The advanced 7D floating technology ensures a precise and effortless shave, adapting to the contours of your face for a smooth and irritation-free experience. Whether you prefer a wet or dry shave, this versatile shaver is up to the task, providing exceptional performance in any situation.
Ultra-Close Cutting Performance
Say goodbye to nicks, cuts, and skin irritation with the Men 7D Floating Men Electric Shaver. The sharp, stainless steel blades glide effortlessly across your skin, capturing even the shortest hairs and leaving you with a perfectly groomed appearance. With its precision trimmer, you can easily shape and style your beard, sideburns, and mustache with precision and ease.
Other advantages
Rechargeable battery
The built-in rechargeable battery ensures long-lasting power, allowing you to enjoy multiple shaves without the need for constant recharging.
Waterproof
Designed with your convenience in mind, the Men 7D Floating Men Electric Shaver is fully washable, making it easy to clean and maintain.
LCD display
The convenient LCD display keeps you informed about the battery level, ensuring you never run out of power unexpectedly.
Guarantees

Worldwide shipping 
We ship worldwide with insurance and online tracking code.

30 days guarantee 
30 days money back guarantee.

Safe payment
Completely safe payment, by bank slip or credit card. Certified Process.
You might also like:
Check out this selection of recommended products for you