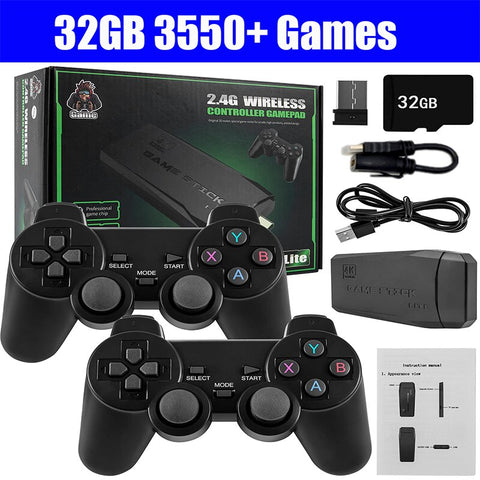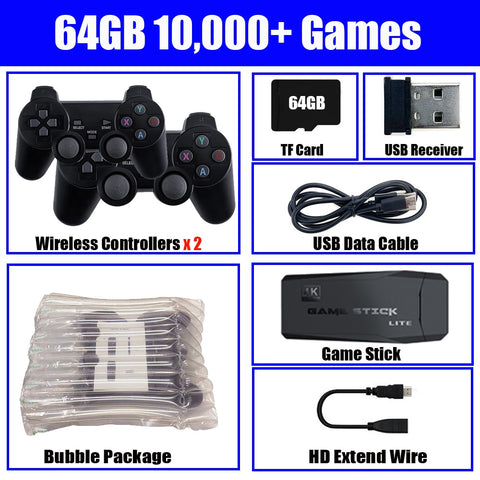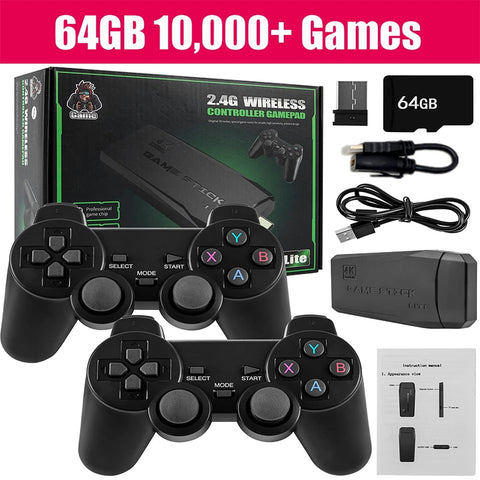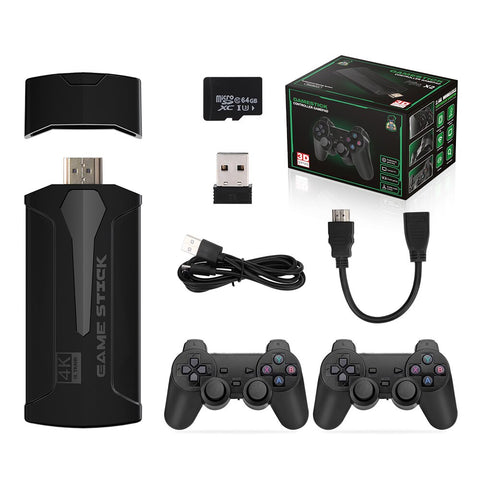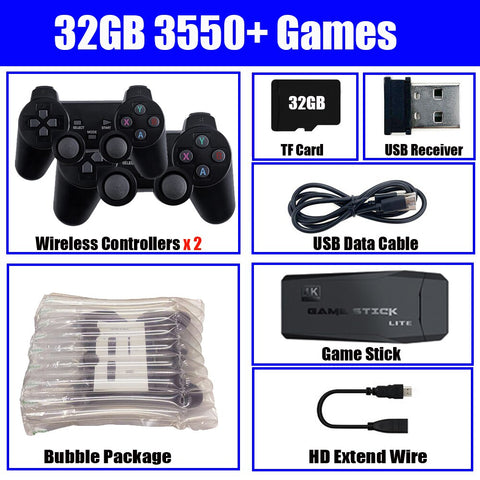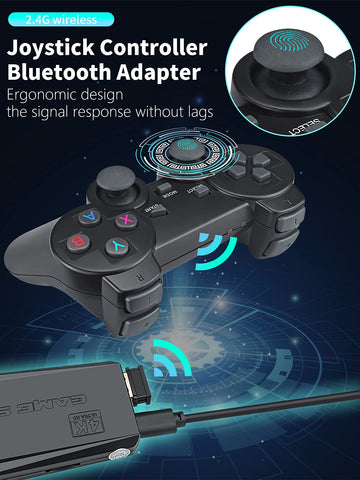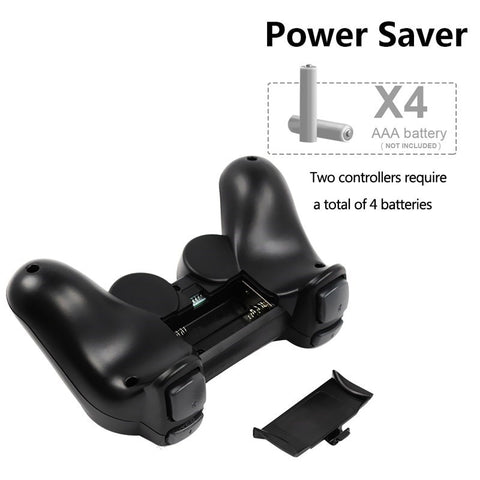 Very good product, received very fast and is as description.
Very good my daughters and I love💕
Delay in delivery, game does not work, memory card does not work and on top of that the seller wants me to pay for him to send me another and take almost a month more.
Do not buy, do not recommend
Is a simply great product. I wear 3 bought
Indispensable has all retrogaming fans! It's nice to find games from our childhood. Very simple to use. Very serious seller, I had a little problem, the seller reacted and solved the problem very quickly. I recommend going through this seller to buy the game pack.

Secure payment

Worldwide delivery
Support

Guarantee
Key Features
4K Visual Excellence
Immerse yourself in breathtaking visuals as you play your favorite retro games in glorious 4K resolution. Experience pixel-perfect graphics and vibrant colors that add a modern twist to your nostalgic gaming sessions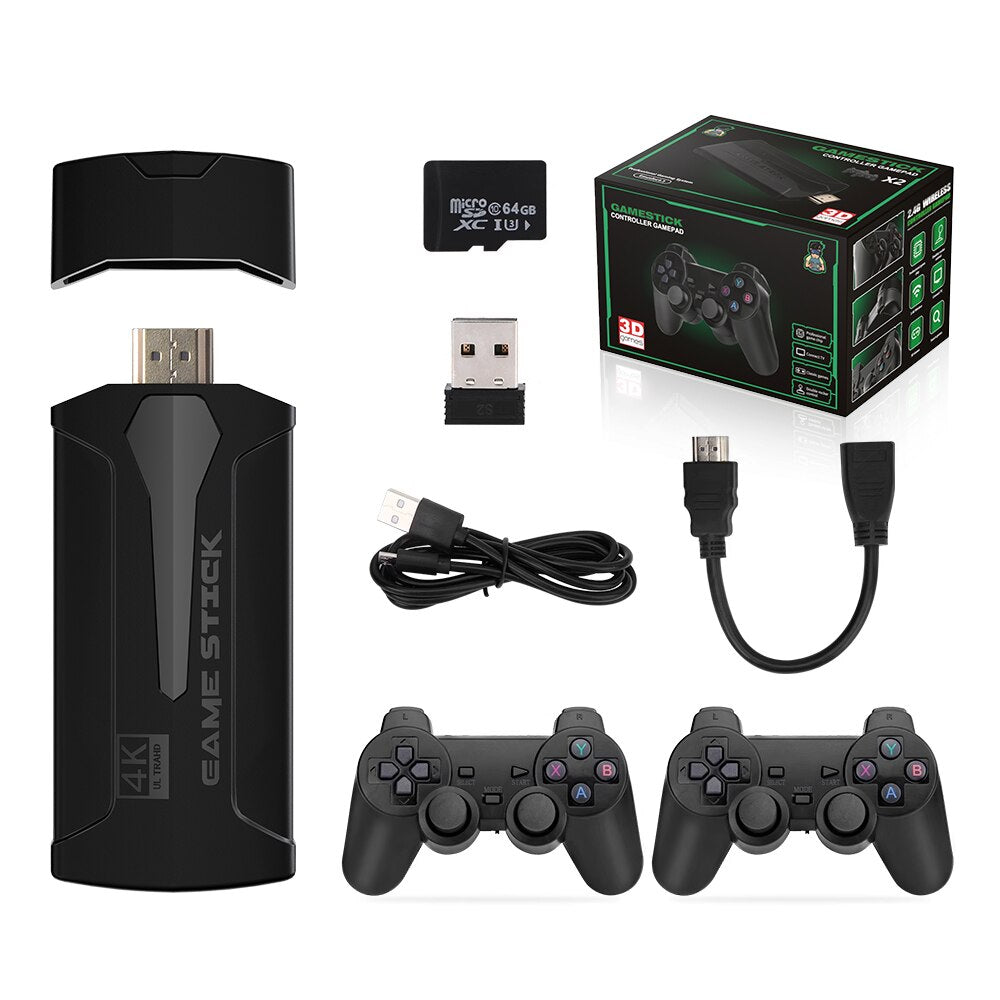 Classic Design
Intuitive Plug-and-Play
No complicated setups or installations required. Simply connect the Game Stick Lite to your TV or monitor, grab the included wireless controller, and start playing instantly. It's that easy!
Other advantages
Wireless Freedom
Providing you with the freedom to relive your gaming memories without any hassle.
Sleek and Portable
Whether you're visiting a friend's house or going on a trip, your favorite games are right at your fingertips.
Reignite Your Passion
Embrace the future of retro gaming today! Order now. Relive the incredible excitement again.
Guarantees

Worldwide shipping 
We ship worldwide with insurance and online tracking code.

30 days guarantee 
30 days money back guarantee.

Safe payment
Completely safe payment, by bank slip or credit card. Certified Process.
You might also like:
Check out this selection of recommended products for you