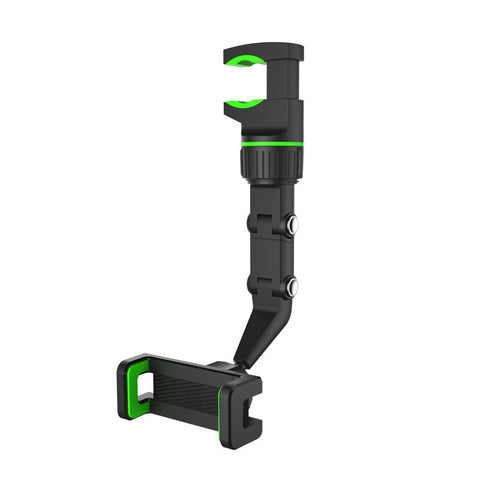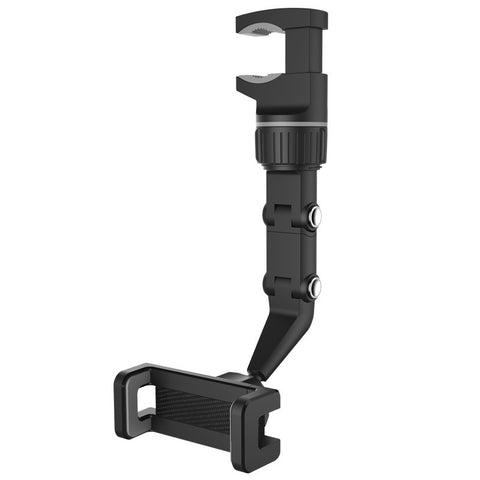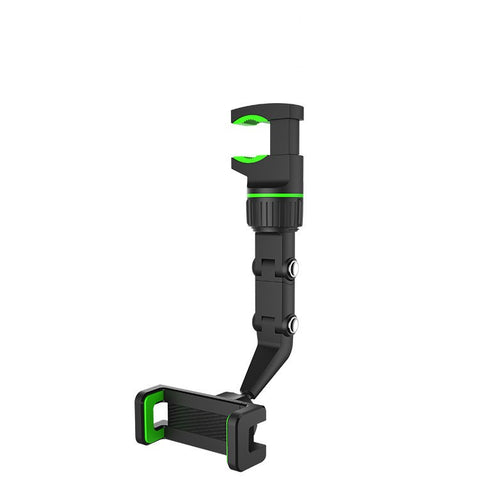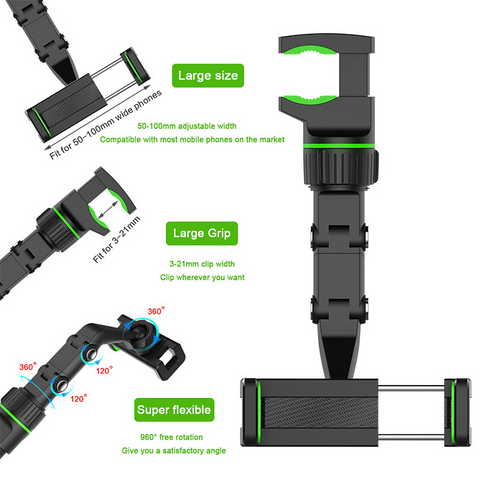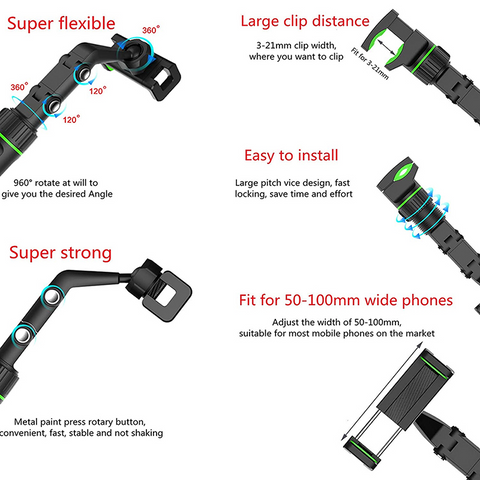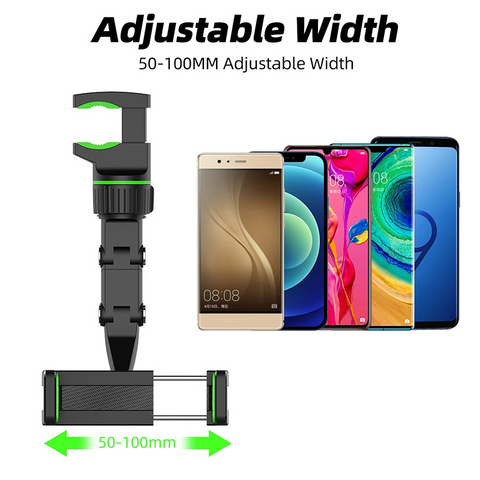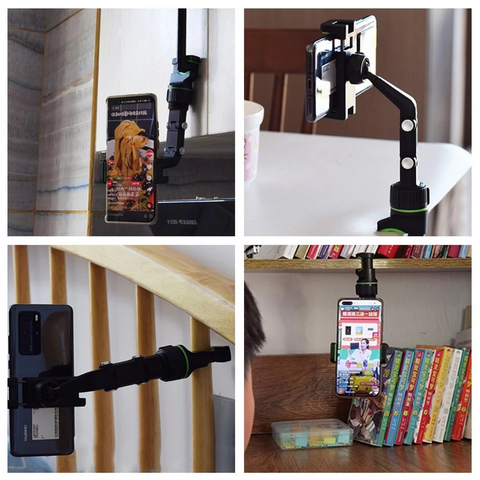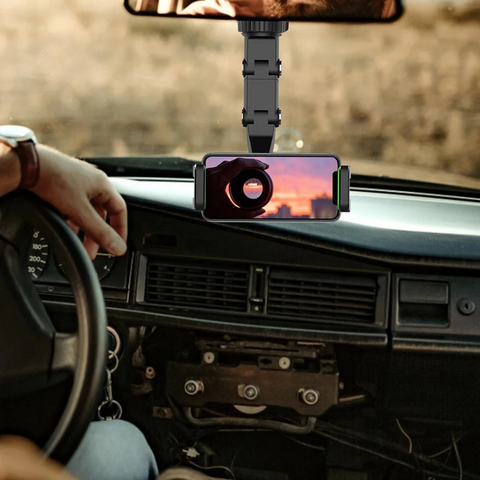 Secure payment

Worldwide delivery
Support

Guarantee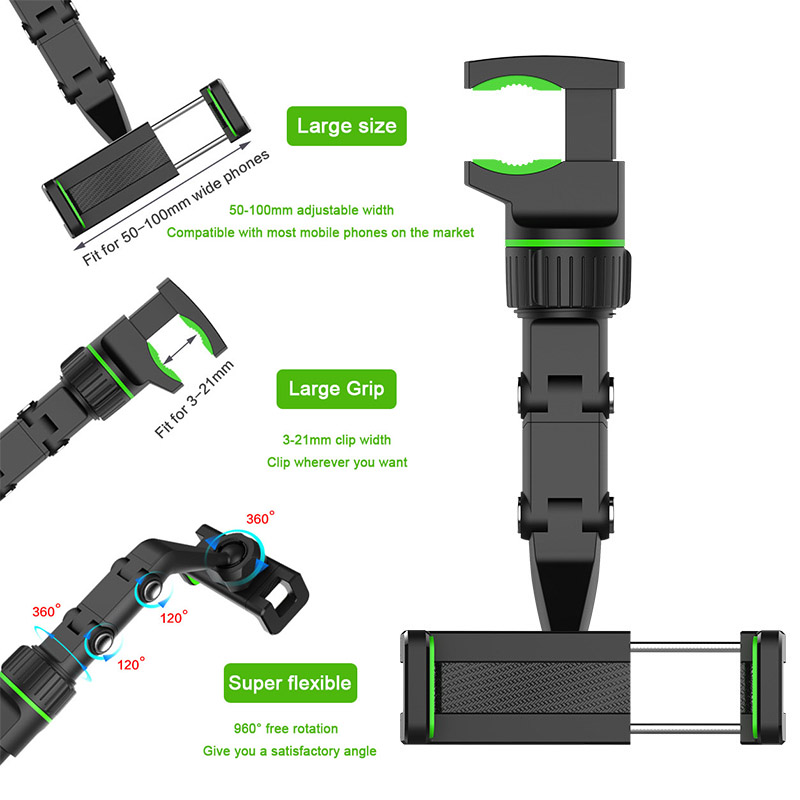 360-Degree Rotation
Enjoy the freedom to adjust your phone's viewing angle to suit your preferences. The 360-degree rotation feature allows for easy landscape or portrait orientation, providing optimal visibility while driving.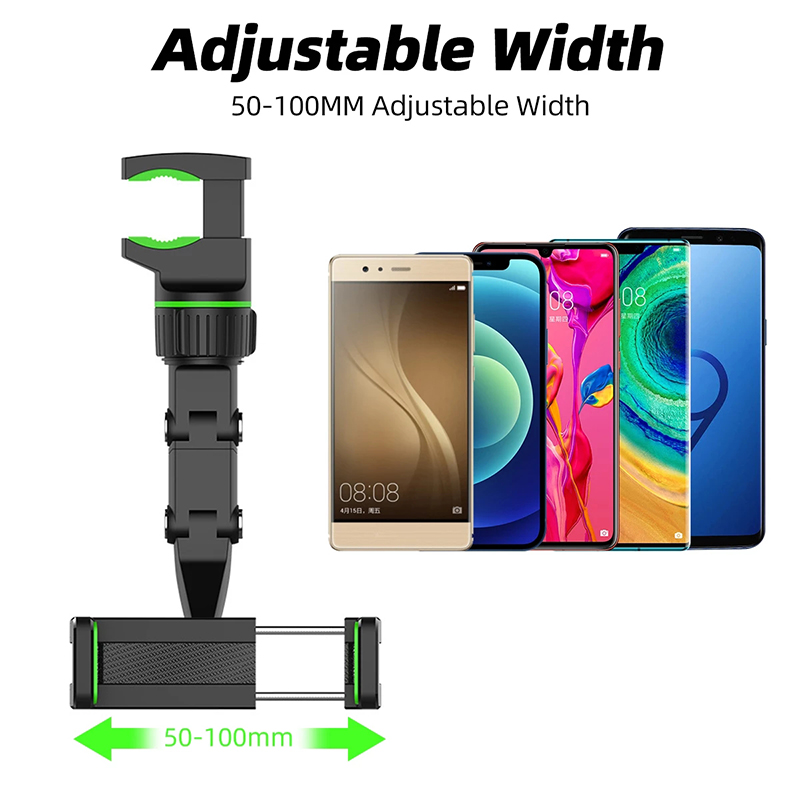 Wide Compatibility
Designed to accommodate a variety of smartphones, this holder is compatible with devices ranging from 4 to 7 inches in size. From iPhones to Androids, our holder has got you covered.
Other advantages
Easy Installation
Simply attach the clip to your rearview mirror, adjust the position to your liking, and secure your phone in seconds.
Enhanced Safety
With your phone conveniently mounted at eye level, you can effortlessly navigate GPS directions, take hands-free calls, and even capture memorable moments on the go.
Durable and Reliable
Crafted from high-quality materials, this phone clip is built to withstand daily wear and tear.
Satisfied customers all over the world
Arrived faster than expected it's super easy to assemble. If your looking to buy this item you should
---

I am very happy with this purchase. It was delivered very well packed and perfectly adheres to pictures and description. Fast lightning shipping time (15 days to Canada). The seller is honest and responsible, I recommend him/her.
---

J'ai acheté quatre supports différents, c'était le meilleur. La qualité est correcte et ça fonctionne très bien
---

Guarantees

Worldwide shipping 
We ship worldwide with insurance and online tracking code.

30 days guarantee 
30 days money back guarantee.

Safe payment
Completely safe payment, by bank slip or credit card. Certified Process.